Gary Little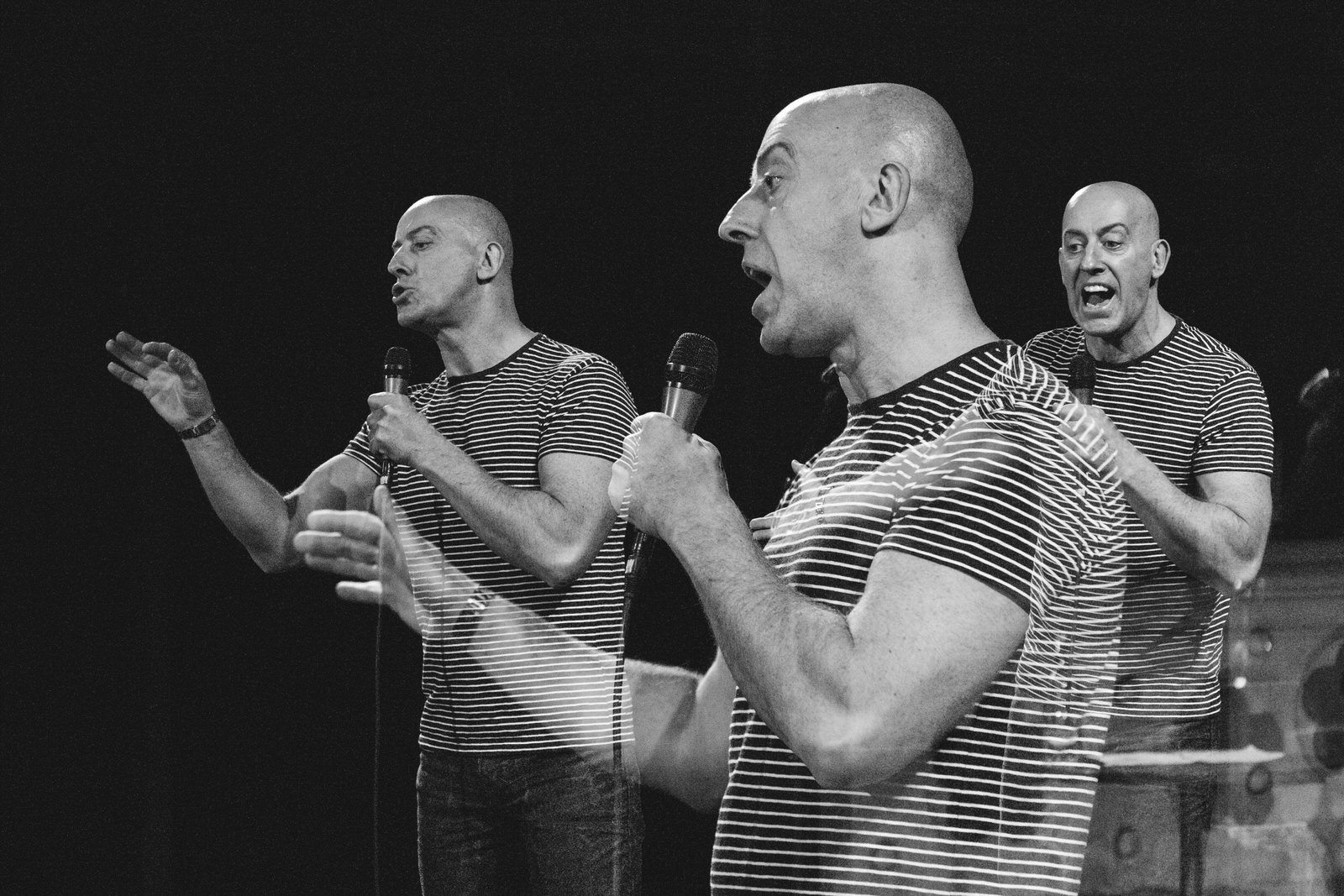 I've done a bit of work with Gary Little in the past, shooting some images that have been used on posters & his most recent DVD release. We had a couple of sessions recently to shoot material to promote his new show coming to the Edinburgh Festival this year. The image shot & the final poster design are the first images here and the rest are some live photos of him performing at Cottiers Theatre.
Once I had plenty of 'safe' shots I had a play with shooting some double & triple exposures in camera. With live comedy there's not always a huge amount of variety visually so it was in a bit of an effort to do something a little different.
Try and catch Gary's show, you'll find out why a trip to Anne Summers for photo-shoot props didn't go so well.