Washington Irving // Holy Company Video Shoot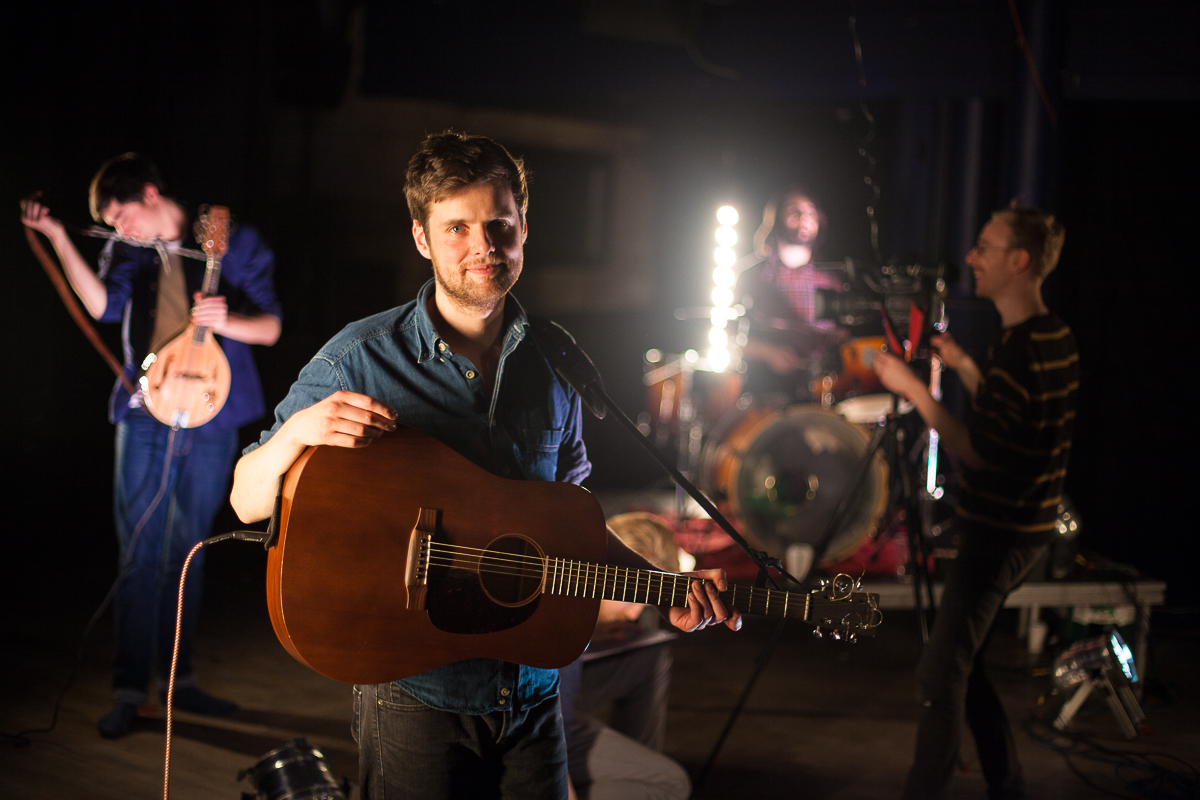 So it's a bit of a cliché to suggest that anybody (other than Dave Grohl, apparently) is the nicest man/woman/other in rock. But Washington Irving are definitely contenders for that particular non-existent crown. A truly lovely bunch of gentlemen. And they're also pretty damn good as well. Bonus!
My good friends and oft colleagues Wake Up Advice (see above, looking perplexed) were making a video for the new WI single 'Holy Company' and I was there, camera in hand, sneaking around behind the camera to get a few shots of the days proceedings.
Kieran got bored quickly
Martin (slowly) masters the art of walking
"You can move, as long as you NEVER LEAVE THE X"
"I was sure I charged the battery"
This is the 'script'
Ubiquitous 'crew shot' with a rare appearance in front of camera by myself
And here, in all it's glory, is the video
http://www.youtube.com/watch?v=m3ju8gAE4o4